Serve your meals with the elegant Moderncutlery set from HWG.
The 96-piece set made of high-quality stainless steel is rust-free and dishwasher-safe, making it a long-lasting companion for your laid table.
Each set is delivered in a noble case and has a guarantee period of 2 years (see guarantee conditions). Long-term availability guarantee, so you don't have to worry about your cutlery set becoming incomplete.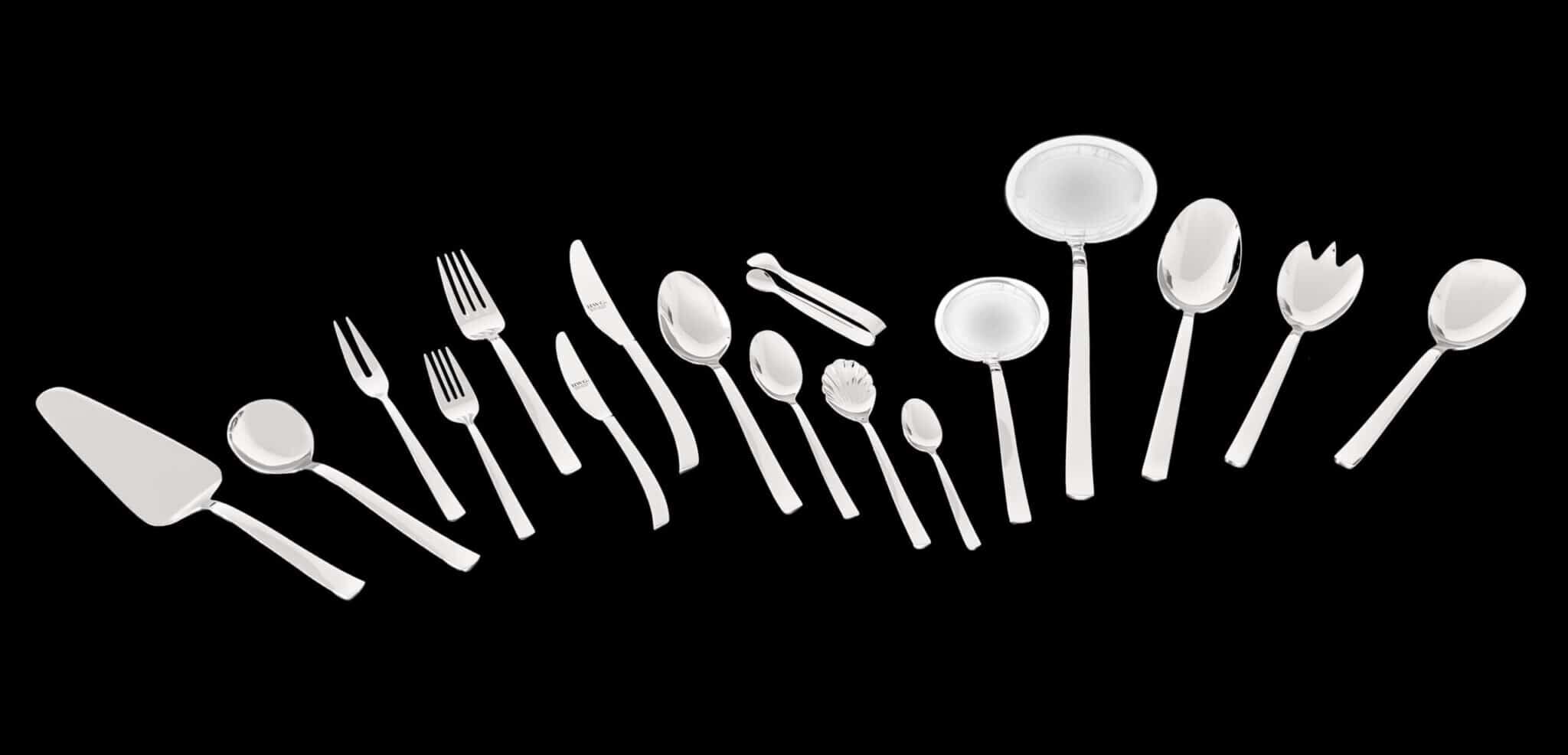 Scope of delivery:
12x Tablespoon
12x Teaspoons
12x Espresso / Mocha spoons
12x Dinner knife
12x Dessert knives
12x Dinner fork
12x Cake fork
1x Salad cutlery, 2 pcs. (Spoon fork)
2x Salad spoons
1x Cake server
2x Steak fork (two-pronged & pointed)
1x Sugar tongs
1x Sugar spoon
1x Cocktail spoon
1x Soup ladle
1x Sauce ladle